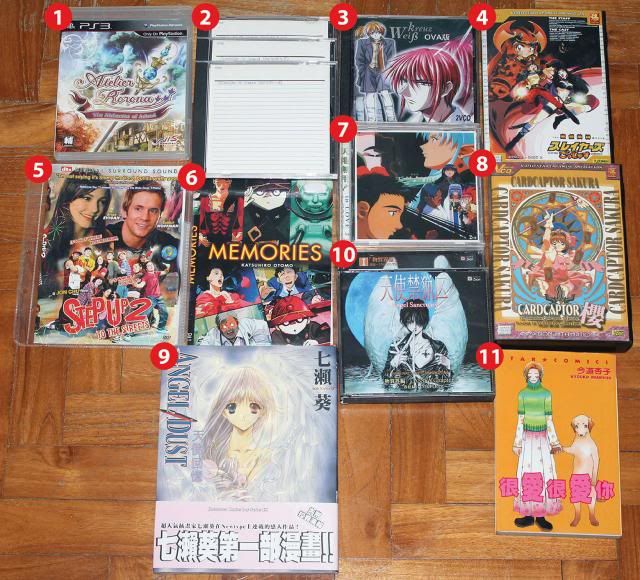 Click here for larger view: http://img.photobucket.com/albums/v138/bellis/sale/2013/IMG_1548_R_zpsae90eb5e.jpg

Yes I'm giving them away free, no purchase required. Please note that the VCDs (#3 to 8 & 10) are bootlegs. #2 are burnt data CDs of Shagukan no Shana. #1 is original PS3 role-playing game.

Manga are in Mandarin and they are licensed and printed by Taiwanese publishers (not bootlegs).

Please indicate the item number and email me at chiewling [dot] lee [at] gmail [dot] com . No limit to the no. of items each person can request.

Any shipping fee to be borne by the person who request. Local (Singapore) self-collection available at selected MRT stations at my convenience.