Dear fellow fan!

Item Title: Clamp no Kiseki (Volume 4)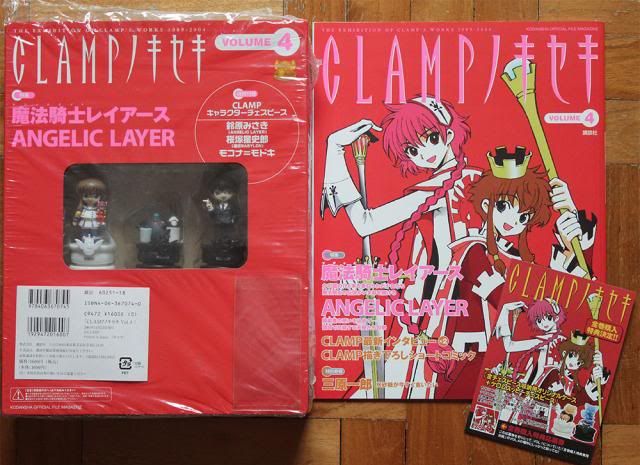 Click here for larger view: http://img.photobucket.com/albums/v138/bellis/sale/2013/IMG_1563_R_zps07ec19e0.jpg

I bought this in Japan because of Angelic Layer. I love this series so much then. :) I hope it can go to a good home - someone who loves CLAMP works too.

Item is authentic. I don't sell bootlegs.

What you will get:
1) 1 magazine (32 pages), and
2) 3 chess pieces: Misaki Suzuhara, Mokona/Modoki, Seishiro Sakurazuka

Language: Japanese
Condition: Used - Excellent

Although this is preloved, it has been kept in excellent condition.

Buyer will get to choose 1 of the free gifts as listed in the image. All the free gifts (except the Final Fantasy X-2 postcards) are authentic stuff from Japan.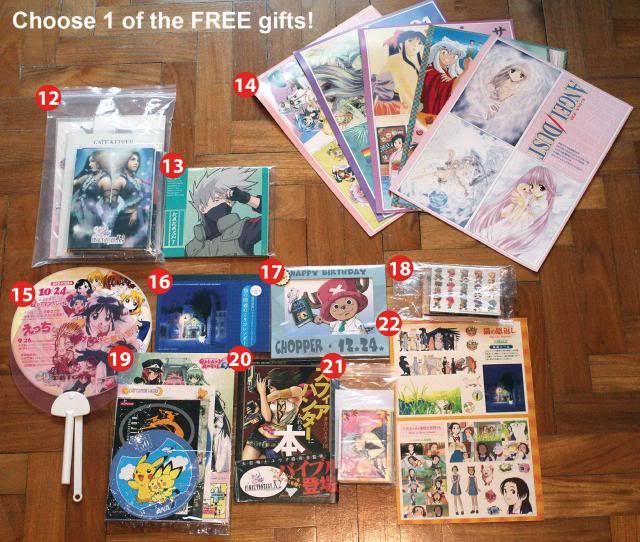 Click here for larger view: http://img.photobucket.com/albums/v138/bellis/sale/2013/IMG_1550_R_R_zps7f091737.jpg




Price: USD$8 (SGD$10) (eBay price: USD$37.99)

Payment Mode: Paypal (Overseas) / Cash @ Collection or Bank Transfer (Local SGD purchase only)

Shipping Fee: Worldwide by registered air mail (tracking no. available + insurance fee). Fee to be announced upon buyer's confirmation of purchase. As per my usual practice, I do not charge extra on shipping. Photo of delivery package will be shown to customer before proceeding, as proof. Item will ship out from Singapore.

For Local SG Purchase: Self-collection at selected MRT stations available. Add SGD$8.00 for delivery to doorstep.

Please contact me at chiewling [dot] lee [at] gmail [dot] com for any other enquiries.



Thank you for looking. m(__)m